User talk:TheHomer
ShoutWiki — express yourself and be heard!
Jump to navigation
Jump to search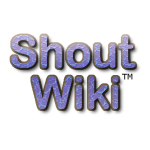 Welcome, TheHomer, to ShoutWiki Hub!
[
edit source
]
ShoutWiki is a free, ad-supported wiki hosting service. We offer wiki hosting to individuals, companies, school, universities and communities.
Our staff are very experienced with the MediaWiki software and can help you with any and all problems and questions you may encounter.
Here are some useful links for you:
Please sign your comments on talk pages using four tildes, like this: --~~~~.
If you have any questions, you can always contact ShoutWiki Staff or visit our IRC channel, or ask me on my talk page. —Jedimca0(Do or Do Not, There is No Try) 09:13, 30 September 2010 (UTC)
Hi,
I saw the message you left for Jack Phoenix, and figured I may be able to answer quicker. This should work for what you're trying to achieve (naturally replacing "#COLOR" with whatever color you want):
.generated-sidebar .pBody, #p-search .pBody, #p-tb .pBody, #p-lang .pBody {
     background-color: #COLOR;
}

Hope this helps. 〆vonPreußen/talk
Thanks, Michael, it works! --TheHomer (talk) 21:19, 26 October 2010 (UTC)

Glad I could help. Check back on Jack's talk page, he left a message which contains mostly the same code, but a much better description of what was happening before :P

〆

vonPreußen

/

talk