User talk:Nicmavr
ShoutWiki — express yourself and be heard!
Jump to navigation
Jump to search
Welcome, Nicmavr, to ShoutWiki Hub!
---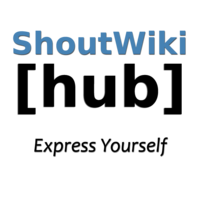 ShoutWiki is a free, ad-supported wiki hosting service. We offer wiki hosting to individuals, companies, schools, universities and a large number of other communities.
Our staff are very experienced with the MediaWiki software and can help you with any and all problems or questions that you may encounter.
Below are some useful links for you:
Please sign your comments on talk pages using four tildes, like this: ~~~~.
If you have any questions, please contact a member of our staff team, visit our IRC help channel, or ask me on my talk page. — --DARTH SIDIOUS 2 (Contact) 18:24, 4 November 2010 (UTC)
IP bans
[
edit
]
Could you please ban IPs 80.243.182.201 and 195.242.108.46? Also, please delete User:Nnlnnwdpl. Ta. —Will k (talk) 04:37, 3 June 2012 (UTC)
requests for heroes.shoutwiki.com
[
edit
]
Make the stellarbook theme of the MonoBook skin the default skin and theme. (https://www.mediawiki.org/wiki/Manual:Skin_configuration) (https://www.mediawiki.org/wiki/Extension:Theme)
Set $wgCapitalLinks = true (https://www.mediawiki.org/wiki/Manual:$wgCapitalLinks)
Is renaming a user possible?
[
edit
]
Hello, I wanted to leave you a request please if that's fine, as I'm not quite sure if there's a way to do this from the wiki I founded on Shoutwiki (sanrio.shoutwiki.com); since I can't find something like Special:Renameuser on either the hub or my wiki. Could you rename my friend to User:Vipz, who requested that change, and also if it's possible; can you make my username "Evie (Torchickens)" please. Thanks in advance. ^^ Torchickens (talk) 19:56, 15 September 2021 (UTC)
This was the relevant discussion page. http://sanrio.shoutwiki.com/wiki/User_talk:Torchickens Torchickens (talk) 19:58, 15 September 2021 (UTC)

No, renaming users is not possible. --miki-- (talk) 20:14, 15 September 2021 (UTC)

All right thanks for your reply. Torchickens (talk) 20:15, 15 September 2021 (UTC)
Lock request
[
edit
]
Hello again. I have a request regarding my wiki (sanrio.shoutwiki.com), which has just became independent at sanriowiki.com. We moved the wiki to https://sanriowiki.com/wiki/Main_Page . May you lock the old one please ( http://sanrio.shoutwiki.com/wiki/Main_Page ). Preferably can you also keep it please for historical purposes? Otherwise if you'd like to delete the old one for server space reasons I'm fine with that too. Thanks in advance. Torchickens (talk)