User:Jedimca0
ShoutWiki — express yourself and be heard!
Jump to navigation
Jump to search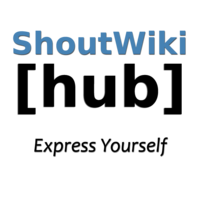 Hello there,
I'm Jedimca0, a Staff member here on ShoutWiki. If you have any questions feel free to contact me on my talk page, or email me at: 0acmideJ

moc.ikiwtuohs. I speak native Dutch, fluent English and a bit of German.
I live in the Netherlands, and as you might have guessed, I'm a Star Wars Fan. I'm an administrator and bureaucrat on Darthipedia and an administrator on the Star Wars Merchandise Wiki. I am also the founder of nl.shoutwiki, the Dutch ShoutWiki Hub. I can also be found on a few ShoutWiki's IRC channels, including:
#ShoutWiki
#ShoutWiki-nl (Dutch language support channel)
#darthipedia
#SWMWiki