Forum:Database error when logged in
ShoutWiki — express yourself and be heard!
Jump to navigation
Jump to search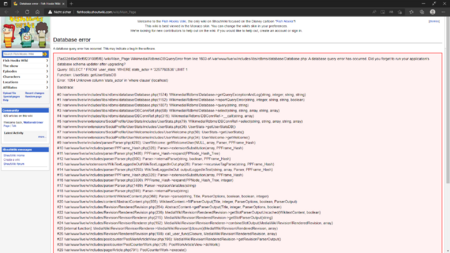 On Fish Hooks, anytime I am logged in, the database error occurs on main page. —The preceding unsigned comment was added by Wattenströmer (talk • contribs) 17:45, 12 May 2022 (UTC). Please sign your posts with --~~~~!
Please file a bug report on phabricator. --Saftzie (talk) 18:36, 12 May 2022 (UTC)